Please take a look in our Gallery, to view pictures of events and after school clubs @ Laghey P.S
In Laghey Primary School, we aim to provide a secure and safe learning environment which is inclusive to all. Children are valued and respected as individuals and are encouraged to develop wholly through a high quality,creative and challenging Catholic educational experience.
If you would like to view the school or speak with the Principal, please feel free to call or contact the school on
Tel No. 028 87 725142.
Halloween Spooktacular@ Laghey P.S.
Check out our gallery for all the photos from Laghey PS.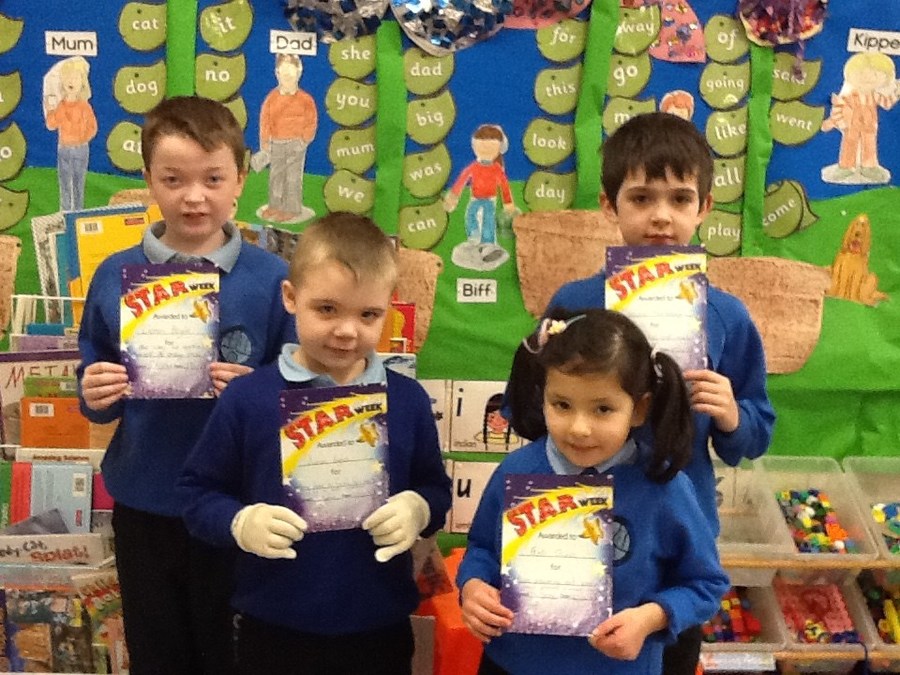 Well done to all our new P1's who have completed their first few weeks at Laghey. They have settled in so well, getting to know new faces and school routines.
From Monday 26th September, they will now stay for the full school day and should be collected at 2.10pm from the pick up/drop off safety zone along with the rest of P2 and P3 boys and girls. They may now also stay for After Schools.
CURRICULUM INFORMATION EVENING
All parents are asked to attend our annual Curriculum Information Evening on Thursday 13th October at 7.00pm
Our guest speaker on the night is Kate O'Hanlon, a Literacy Expert, with many years experience working with schools and developing guidelines and advice with regard to Literacy. She will speak on issues such as helping with Literacy at home and supporting pupils who may have certain difficulties.
Class teachers will also discuss topic overviews and learning objectives for their individual classes, allowing parents to become more familiar with the work their children will be covering and how they can support them at home.
During our most recent Department of Education inspection, ETI mentioned the important strengths in our educational and pastoral provision as well as the quality of the children's achievements & standards.
They highlighted;
Exemplary behaviour

Highly motivated children

Children have a keen interest in reading

Teachers have high expectations

Play based learning is used very well

Children are proud of their school and their achievements

Parents, in response to questionnaires, highlighted the welcoming and friendly ethos, the commitment of the staff to meeting the individual needs of the children and the high standing of the school in the local community

.

By the end of Keystage Two the children attain standards in English and Mathematics in line with or above their abilities or above expectation!